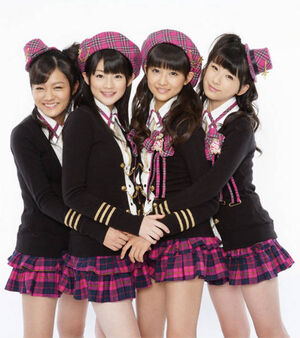 The S/mileage girls have posted in their recent blog posts that they are 2,000 short with only 3 days left. Second hand reports put the number at 1,000 short after their recent fan event.
This is the last chance to get the word out or send in your pictures. Yuuka-chan feels that if they fail, they will not have a debut .My feeling is that they will reach their goal in the last seconds, just as Meetan [Ohori Megumi] of AKB48 reached her challenge on the final day.
http://form.s-mileage.jp/form
Here is how you can help them. The following is the translations for sending in your picture, row by row, box by box of their photo entry section.
Step 1 Boxes in order
Your email address
Age
o o -Female or Male
If you want to get their email magazine, check the box [The magazine will be in Japanese]
Submit button
Step 2 Boxes in order
Is a confirm section
Bottom bars
Left -Edit , Right -Go to upload page
Step 3
Upload your picture