Ever had a time when you thought "I love this group, wish they could have stayed around longer". Such thoughts are commonplace when you are into Japanese entertainment, where especially female idols acts are notoriously short. Only a handful of them that had their big break like AKB48, Morning Musume, Perfume, MAX etc get to enjoy a much longer life span. Here are my Top 5 groups that I think "should have been".
---
No. 5: Folder5
(2000-2002)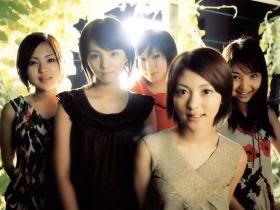 Believe it or not, these girls were actually a 2nd incarnation. They were formerly called "Folder" with 7 junior mixed members, with 2 boys leading and 5 girls dancing. Then the 2 boys were removed from the group and the remainding 5 girls formed "Folder5", which I feel have given the group a much better recognition than before. Folder5 debuted with their smash hit "Supergirl" and have since then been synonymous with Eurobeat and hit anime One Piece. Even collaborated with idol group w-inds as short-lived Earth Harmony. With so many commercials, games, anime and TV in their portfolio, it is still a wonder why they broke-up.
Supergirl


Believe (2nd OP to One Piece)

---
No. 4: PARADISE GO!! GO!!
(2004 - 2006)
Born from the vocal and dance school "Caless" that have produced well known acts such as Hinoi Team and Shimizu Shota, PARADISE GO!! GO!! (also known as Parago for short) should have had a longer life span with their line-up of trained dancers and singers. Before their major debut with Avex, they performed in street lives about Kansai. Their first major single Koi no Undoukai (恋の運動会) is quite like what you would expect from a regular akibadol group. Then it was with their next single ZETTAI and the following Faraway, which I feel have given them with much more mainstream appeal with better vocals and complex dance formations. And just as we thought Parago could be a very promising pop act they were put on hiatus, later disbanded without any official notice, and just right after their one and only live tour. A shame, because personally I thought they could gone a little further. One of the lead vocals Matsumoto Misaki has since then moved on to form a duo "Love" as part of the main 3 acts under LDH, namely "Love", "dream" and "Happiness".
Faraway


Dear My Friend

---
No: 3 SweetS
(2003 - 2006)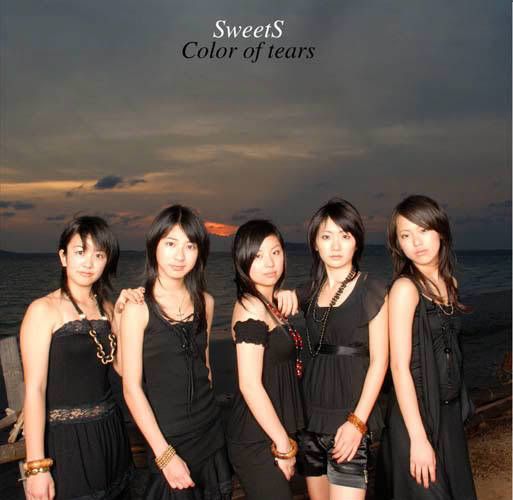 Another group that I wished have stuck around longer. Was crushed when I first hear about their disbanding. They were put together after passing the avex audition in 2002. They officially debuted the following year in 2003. At age range of 13-14 at debut, their solid vocals and dance skills betray their young age by far. Since then they have had a series of hits of which my personal favorites were "Love★Raspberry Juice" and "Love like candy floss". It was a treat to watch their growth from pre-teen to teens, as their appearances and vocal maturity changes from single to single.Their life span was but 3 years but they have done much better than Parago, with 11 singles under their belt.
Love raspberry juice


Love like candy floss

---
No: 2 EARTH
(2000-2001, hiatus from 2002-2005)
To call EARTH an idol group, a female vocal group was probably a better description. After passing an audition in Kyushuu in 1999 they were vocally & dance trained in New York before debuting in 2000. Although they did win the 42nd Japan Records Award for Best New Artiste, their activity spanned only from 2000 to late 2001 and remained on hiatus before their official disbanding in 2005. EARTH's debut single "time after time" remained their best single ever, and with such good vocals it is hard to believe that they were between 12-13 years old at that time. Although EARTH started out with R&B genre, they moved on to mainstream pop in the following year but yet unable to garner enough attention. After the breakup, each of the girls have since started their own separate singing career. It was rumored that their musical differences was the cause of the eventual breakup. But I cannot help wonder "what if…?"
time after time


Make up your mind

---
No: 1 W
(2004-2006, disbanded 2007)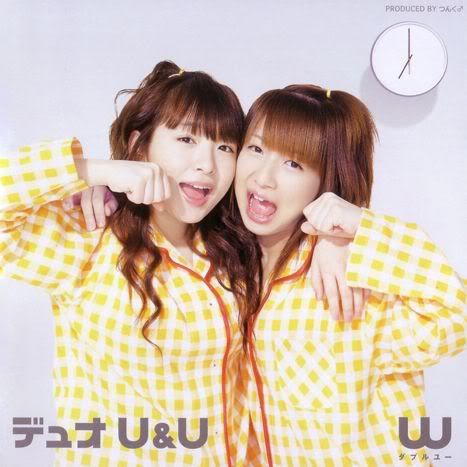 With two of the most recognizable names and faces to graduate from the top idol group at the time Morning Musume, many were delighted to see the duo that formed W. They have every quality to be a successful idol group, and they have a gimmick for every single they released, a trait they borrowed from their Morning Musume days. Personally, I actually enjoyed their covers more than their original singles. And just about W was hitting its prime, trouble happened when one of the girls Kago Ai was caught smoking while being underage in 2006, and their activities have been put on hiatus. The following year, Kago was caught repeating the offence once again and W has been disbanded permanently. Coming from many years of singing and dance grooming within Morning Musume and being highly recognisable, W's break-up is in my list as one of the biggest let-downs, and tops this list as being the group that "should have been".
Miss Love Tantei


Shirois iro wa koibito no iro (Cover of Betsy and Chris)

Thanks for reading. m(._.)mアリガト
Ryo