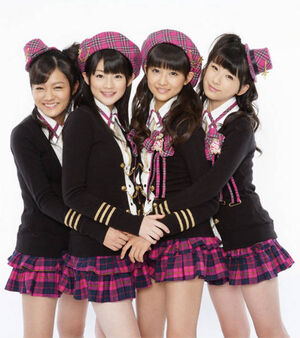 S/mileage major debut single has hit the radio waves here and in my opinion its one of the better idol singles to come out recently .The music and vocals are upbeat and have a youthful sound that we experienced with Berryz Koubou and C-ute`s early years.
To be honest with you ,for sometime I have been unhappy with the overall product put out by Hello!Project ,apart from Buono`s Songs ,very few of the recent releases got more then one play after giving my support to them .
This single however I have played several times and it already has me interested .
I really would like to hear from our readers on this one ,what do you think ? And how well do you think it do ? Top 5 debut?