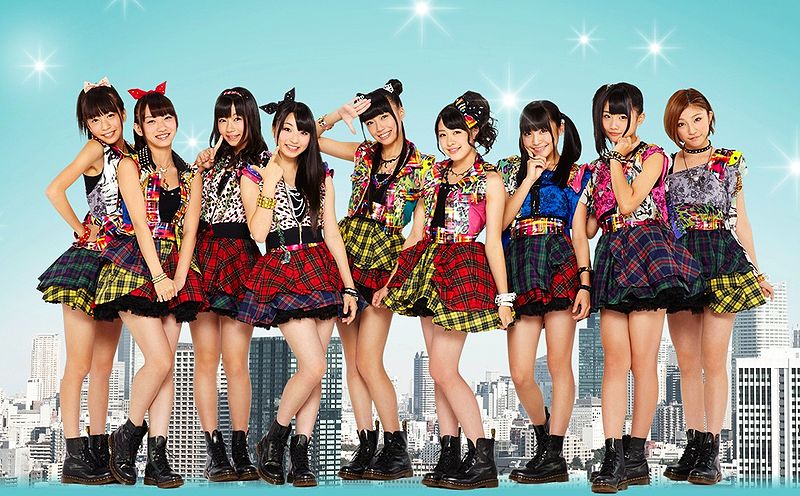 Cheeky Parade's debut single
BUNBUN NINE9
has sold
23,522
copies! I'm so proud of the girls! After an awesome indie single, I really expected Cheeky Parade to come back strong with a good single, and they really reached my expectations. SUPER
☆
GiRLS has been in a slump lately (in song quality, bot sales), and if they don't step it up, Cheeky Parade could become iDOL Street's best group. Congratulations Cheeky Parade!
Also, Shiritsu Ebisu's third single, Ume has sold 41,423 copies, landing third on the weekly oricon charts! This a huge jump from their last single, which sold around 20k. I think that ebichu is getting some attention, because momoclo has gotten really popular. I think that this is a good thing because I want them to be popular with the international fanbase, like momoclo is. They have so much talent and craziness. Let's hope they keep aiming higher!
Palet, PASSPO
☆
's sister group will be
releasing their second mini album,
SEVEN DESTINY
.
I haven't really seen any performances from then, except Mune no Button, which was off of their first mini album, Hello, Palet. It's scary how radically different Palet is from their sister group! Hopefully, the girls debut soon with a single of their own!
1. Shouri no Shiiru
2. Celebration~Tokimeki Good Time~
3. My First Lover
4. Sugiteiku Subete ni
5. give you love♡
6. Runner
7. Namida Hitotsubu
Mune no Button