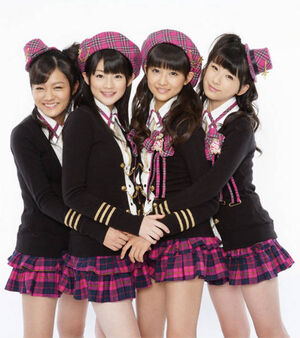 The mobile version of S/mileage's major debut is out . I don't know about the rest of you ,but this song is so fun to listen to.
The dance doesn't look like it would be very hard to do at lives .If you watch closely there are a number cute little moves ,that it's going to be fun watching wotas try to do.
It's simple and cute and 100% win .