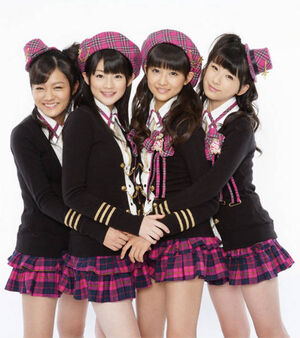 S/Mileage Comes Out Strong
S/mileage first week sales will come in at #5 with 20,438. When you compare it to Berryz Koubou`s 1st single Anata Nashi de wa Ikite Yukenai which sold 15,315 and C-ute`s 1st major single Sakura Chirari which sold 23,827 it`s 1st week and 26,595 overall, S/mileage maybe already in some ways stronger then both Berryz and C-ute at this stage of their respective careers.
I have had a feeling from the start that we are witnessing a start of the changing of the guard in Hello!Project ,as much as we would like to kid ourselves to believe something else , Morning Musume ,Berryz Koubou and C-ute will someday end and S/mileage and groups to come will take over .
Watching a new group grow is an exciting time and if you are a fan, of S/mileage, this is a very happy time and I believe this is only the start of things for S/mileage.
May 30 S/mileage did a live Ustream , here is the broadcast.
Part 1
Part 2
Part 3
Part 4