Beginning from April, AKB48's "Naruhodo High School" (なるほど!ハイスクール) will be a regular weekly show on "golden time" on NTV network. It will air every Thursday at 7 p.m..
A "golden time" on Japanese TV is equivalent to the term "prime time" slot on TV. The usually begins at around 7 p.m. till around 9 p.m. or so, where all family members are usually home at dinner time to tune in to TV channels. A slot on golden time will almost guarantee high television exposure, on top of the TV show's own attration.
AKB48's first informative-variety genre TV show apparently caught the attention of TV executives when some the show's episodes garnered high ratings. An episode in May garnered 8.0% ratings even though it was in evening. An episode in Ocotober, its show on May. On the October show, where the AKB48 members tested the altitude of mobile phone reception by sky-diving and making a pudding out of a drum barrel resulted in 11.8% ratings.
The show will not include "AKB48" into the show title, in hopes of popularizing the members outside of AKB48 fanbase. Around 20 members will be presented on the show in rotation.
Comments from AKB48 members:
Team A Member Kojima Haruna who was campaigning for a golden time slot for the show in her catchphrases expressed her disbelief and excitement over the news.
Also Team A member Takahashi Minami said that this will be a good opportunity to allow the public to at least get to know the girls by name individually, and that they will work beyond the constrictions of being an idol to all challenges ahead. Additionally, she hopes to create a meme among the TV audiences, to say "Ah, naruhodo..." (lit. means "Oh, I see...")
Team B member Kashiwagi Yuki said that it was a dream to be on a golden time show.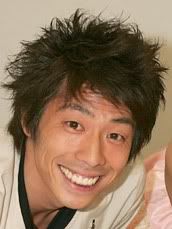 Playing the role of MC for the TV show as "Teacher" of the class will be one half of comedy duo London Boots - Tamura Atsushi, whom some of you may know from the "London Hearts" TV show. Apparently, the producers want to inject doses of humor to the show and made "comedy" to be one of the class' study subjects. Some popular comedy acts will be brought on the show as guests stars.