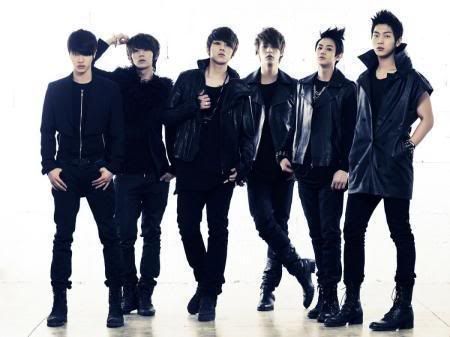 Kpop sensation BEAST arrived in Tokyo on the 26th for a special PV event to promote their Japan debut single "SHOCK". The event was to take place in the streets in 5 major cities including Tokyo and Osaka, but due to the overwhelming rush of fans at the scene, the event was abruptly halted. The police stopped the screening about 1 hour before the actual event, much to the dismay of over 3000 fans who have arrived at the screening in Shibuya, Tokyo.
The single was due to launch on the 16th next month.
A "SHOCK"-ing turn of events indeed.